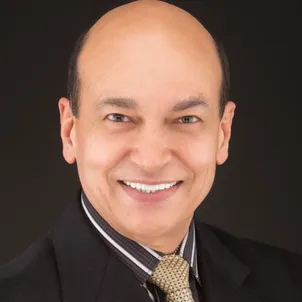 Dr. Mansour Mortazie
Dentist in Falls Church, VA

An award-winning dentist and graduate of Howard University, Dr. Mortazie has more than 30 years of experience and advanced training. You will love him for his gentle approach to your care, but his dedication to postgraduate education for your total well-being sets him apart from other dentists. Dr. Mortazie's skill in leading-edge technologies and techniques is extensive and includes orthodontics, sleep apnea therapy, and conscious sedation dentistry to ensure you are relaxed, comfortable, and enjoy your dental experience.

Dr. Mortazie lives locally with his wife and three children: Michael, Matthew, and Michelle. He is actively involved in community outreach through the public school systems and also participates in the Smiles for Children program for underprivileged kids. The entire family is involved in sports activities, music and the arts, and many charitable organizations.
Dr. Mortazie warmly invites you and your family to join his practice and experience relief from pain, a healthier and more beautiful smile, and all the positive effects quality dental care will have on your life.